Admin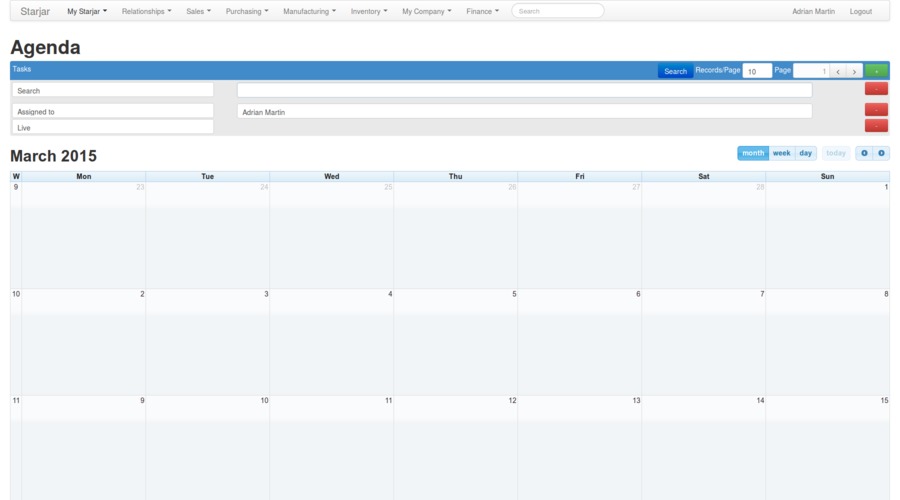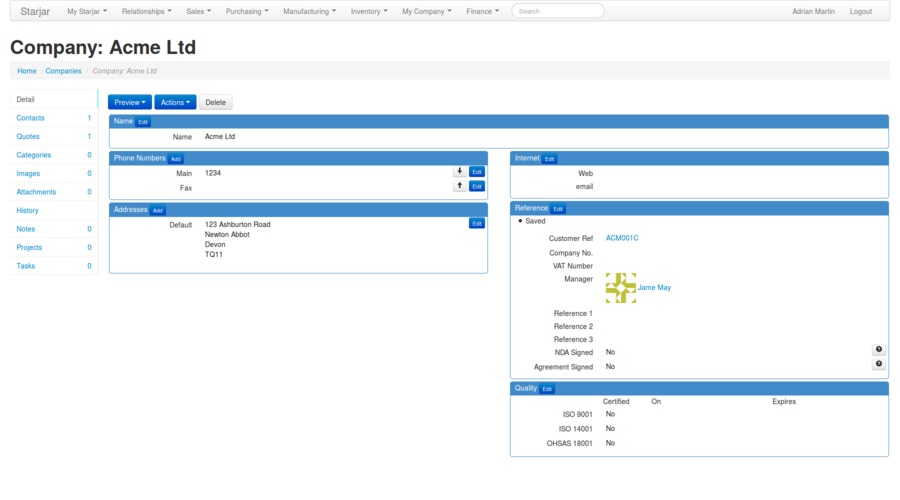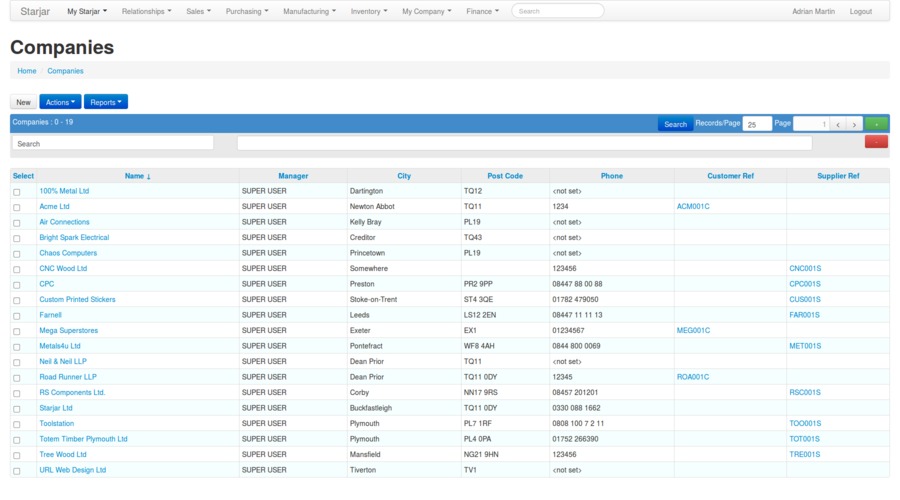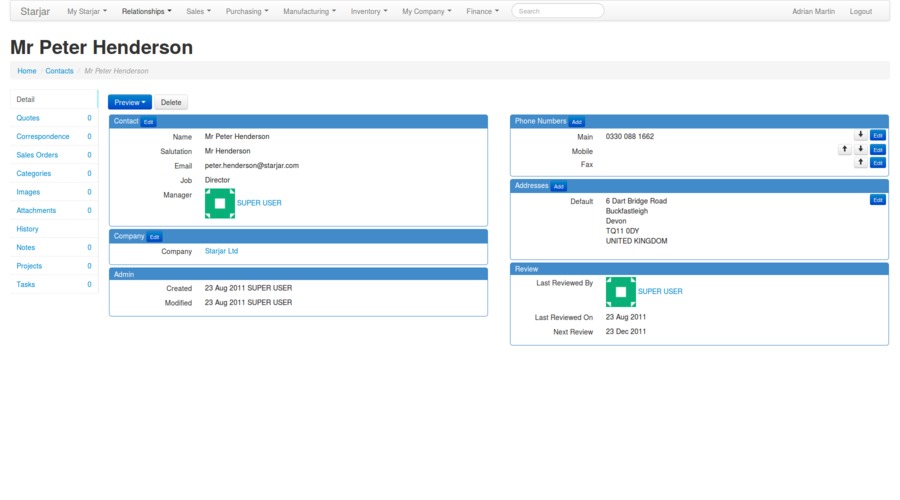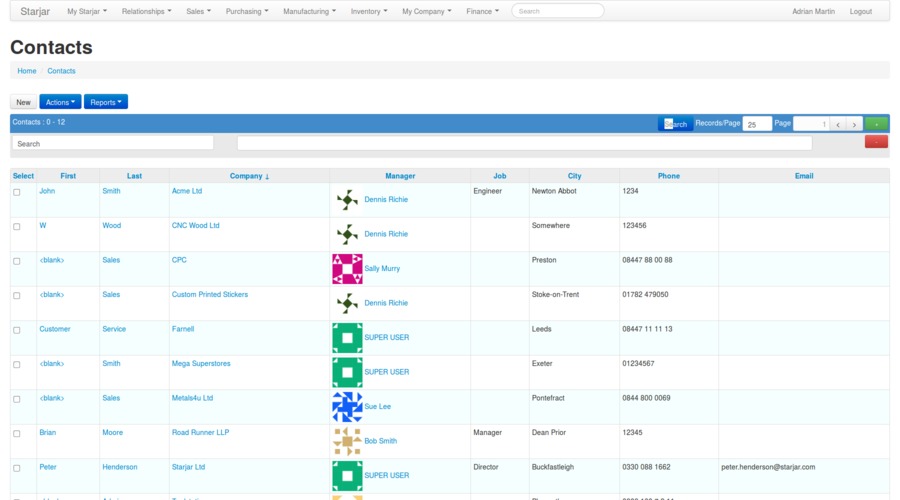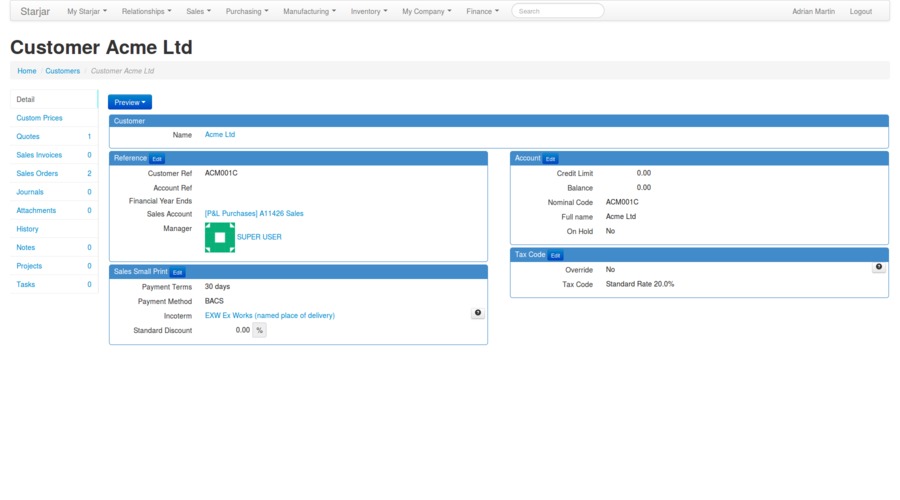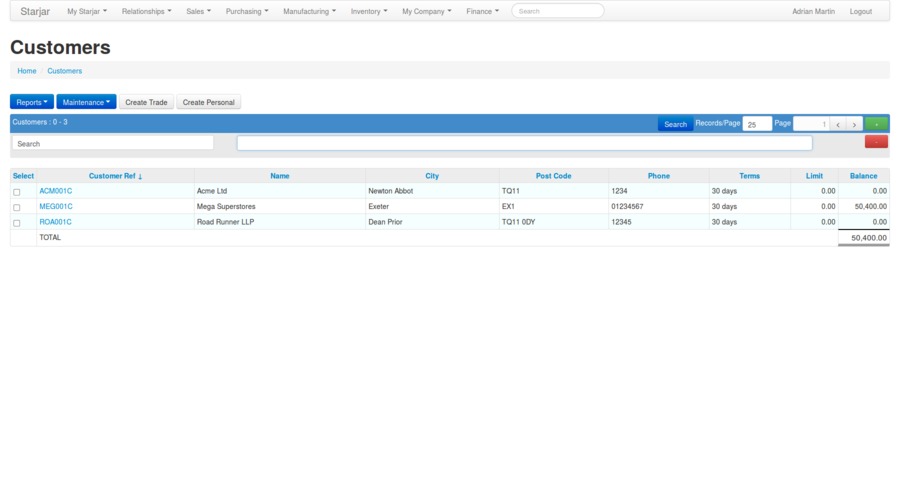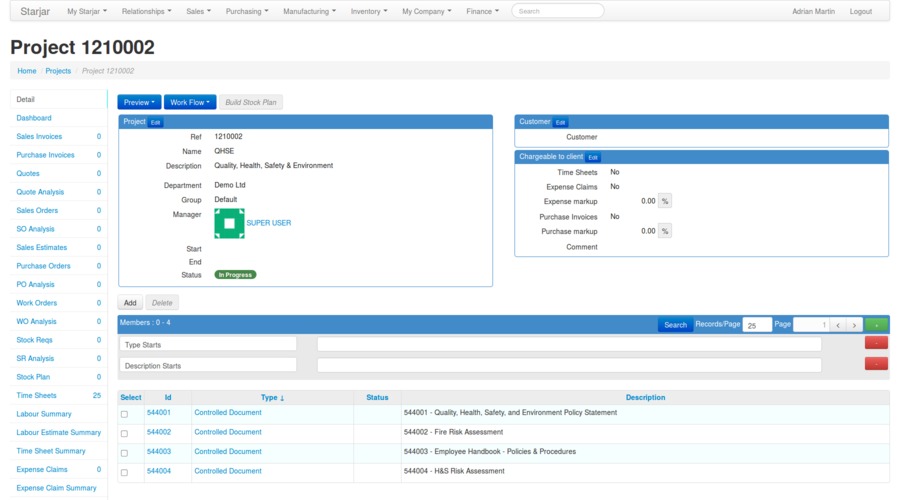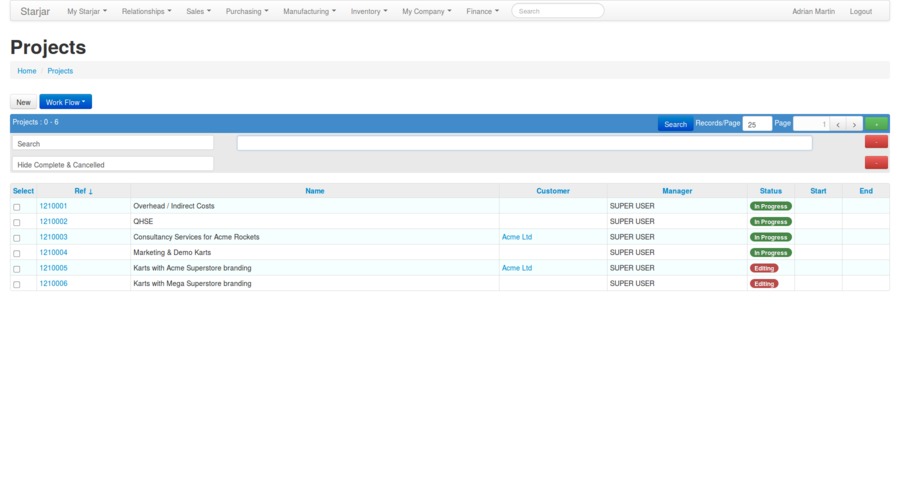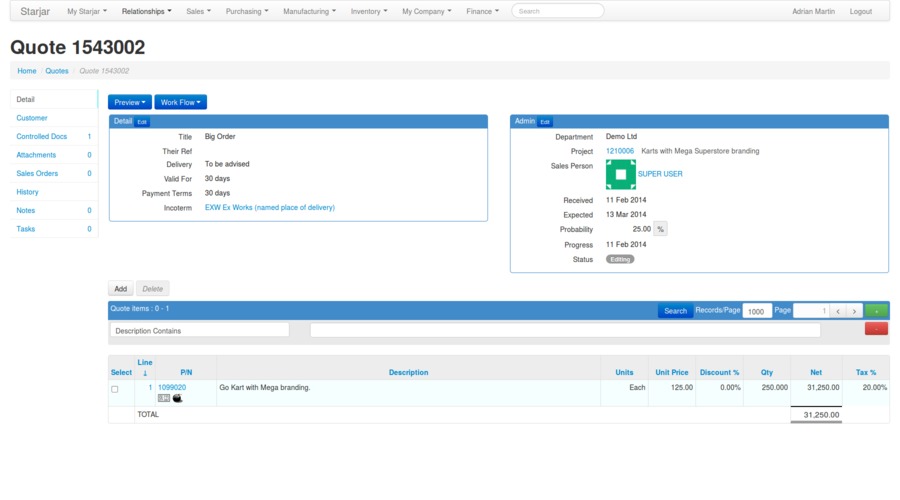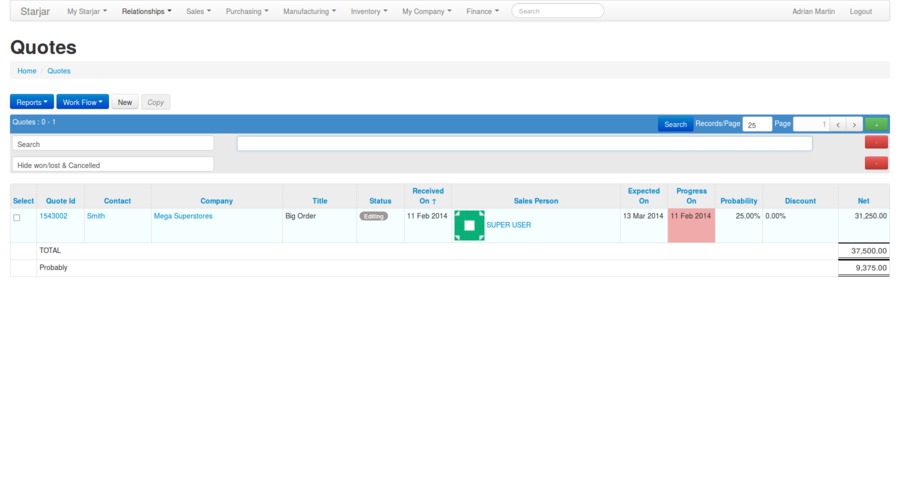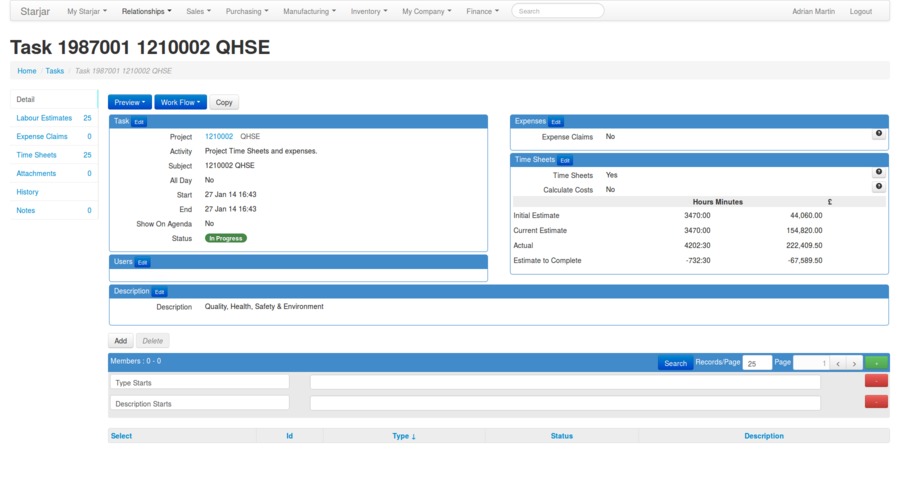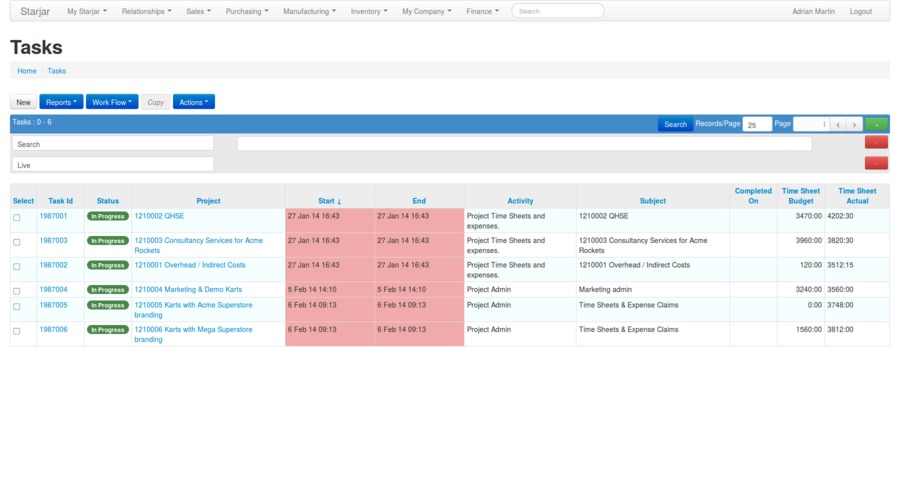 Contacts and Companies
Contacts and Companies form the backbone of any relationship management system.
Correspondence
Many letters send out by a business are short single page notes which follow well defined templates. In Starjar you can create and print these very quickly. Free from concerns about word processor template to use, how do I record that I've sent a letter to this contact.
Attachments
It seems like everything in business is driven by documents. Being able to manage, index and store this stream of documents is vital. All top level business items within Starjar support attachments.
The original purchase order you received from a customer should be attached to the sales order. Starjar takes care of cross linking it with the customer.
That document of conformity which was received with the delivery of a purchase order, proving the widget meets your quality requirements, should be linked with the relevant purchase order line. Later this can be used when assembling the manufacturing record book for the component which used the widget.
Parts & Services
Parts are at the core of resource planning. They define what exactly you are buying or selling. Defining the physical and logical properties.
Part in Starjar are flexible. Some parts require minimal specification for example an office pencil, while other parts need rigorous detail.
Equipment
Keep track of capital purchases. Know when PAT testing, Maintenance, Calibration and safety inspections are due.
Meters
Record your gas and electricity consumption. This helps you asses your environmental impact by calculating CO2 emissions.
Projects
Projects group together business items which share a common goal. For example you may receive a significant order which requires some special processing. A project is idea for this, add the sales order, break up work into tasks, add work orders and purchase orders as needed. The project dash board then allows you to track revenue vs expenditure.
Tasks
Tasks represent a logical activity. With optional budgets for time sheet and expense claim bookings.
Controlled Documents
Some documents within a company need special handling and approval. In Starjar Controlled Documents have revisions which follow a light weight workflow which takes them from editing, approved and finally obsolete.
Approved Controlled Documents can automatically be used on Sales Order, Purchase Orders and Work Orders. Which means users are relieved from the chore of finding and using the correct document.
Work Flow
All business items have a defined work flow and a current state. Work flows make it clear what is currently happening to an item and how it can be progressed.
A good example, the Expense Claim work flow. When an expense claim is created it is in the Editing state. While in this state the user adds and edits expense claim items. When the user has finished editing they use the work flow to mark it "Ready for Approval". This moves the claim forward, ready for their line manager to review and "Approve"" the claim.
History
All changes to business items create a history record. This allows you to see exactly what changed and who caused the change.
History can be a useful tool to spot problems early.