Expense Claims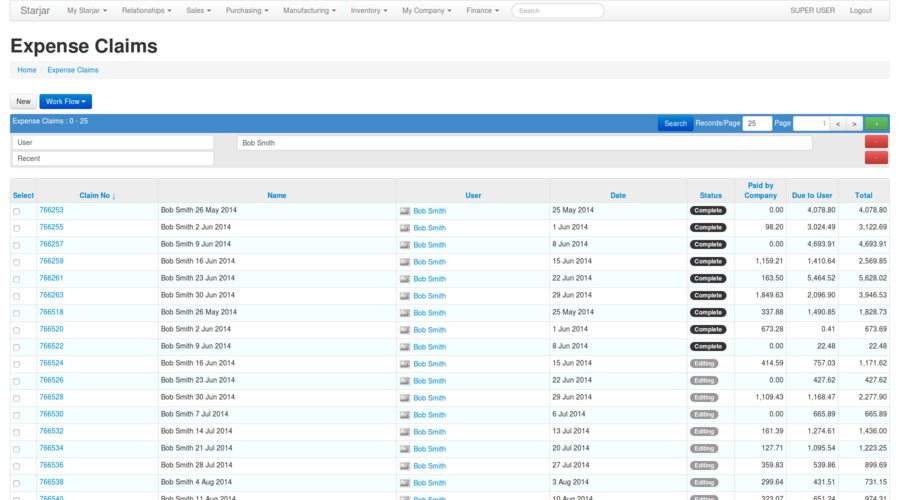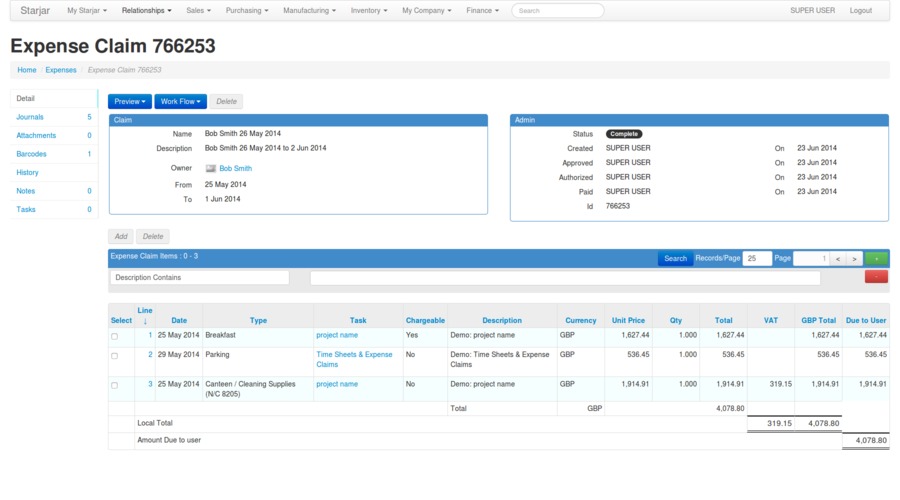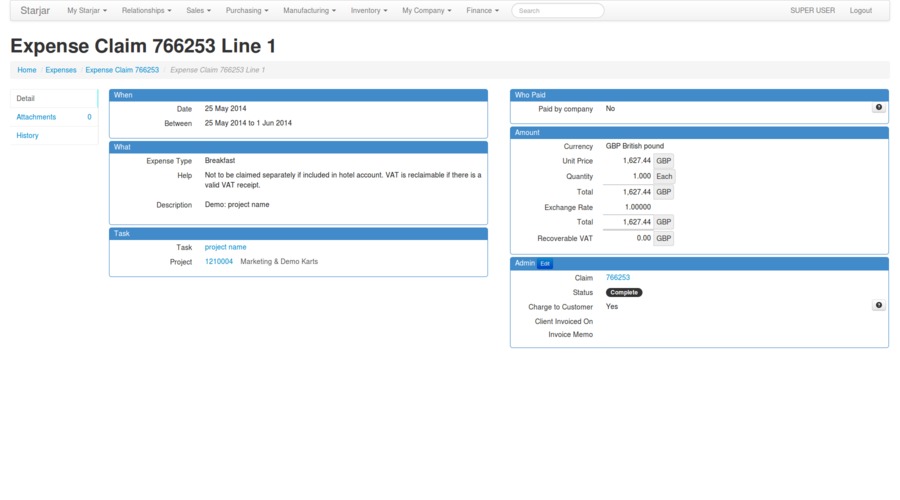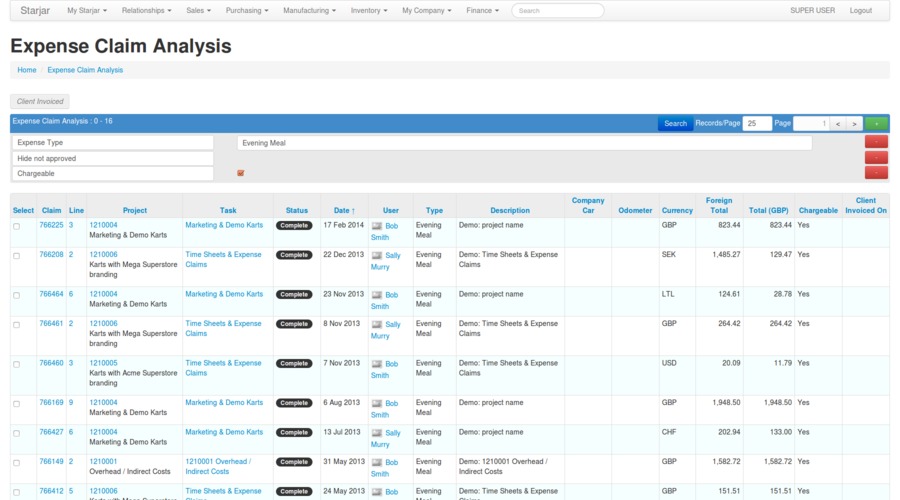 Employer View
Flexible expense types with configurable help message to help employees correctly fill in claims.
Claim items in foreign currencies
Claim items which have already been paid for by the company. e.g. a company credit card.
Recoverable VAT amounts.
Budget and actuals totals
Have a look at the demo.
The top level Expense claim analysis view allows you to slice and dice expense claims to see where money is being spent.
Employee line manager's view of expense claims waiting for approval approval
Expense claim items are booked against a task. When setting up a task e.g. "2014 Marketing" you can enter an estimated cost, Starjar will automatically keep track of estimated vs actual costs for you.