Sales Order Processing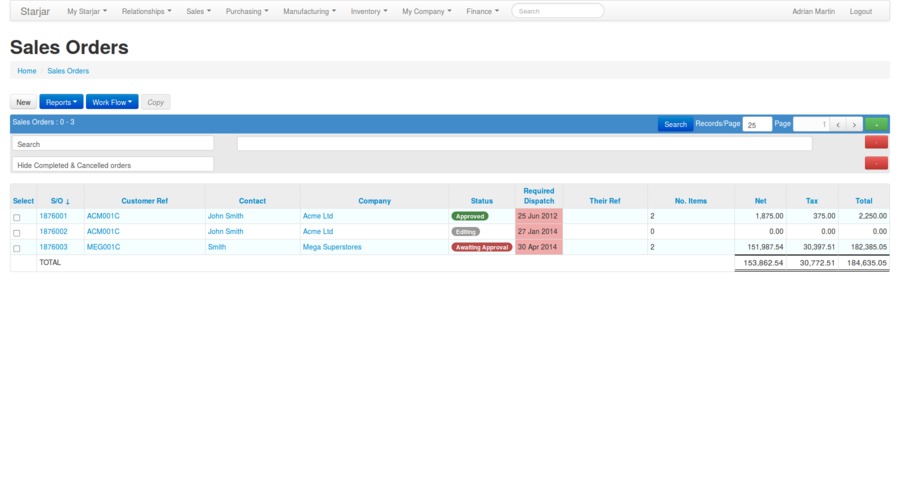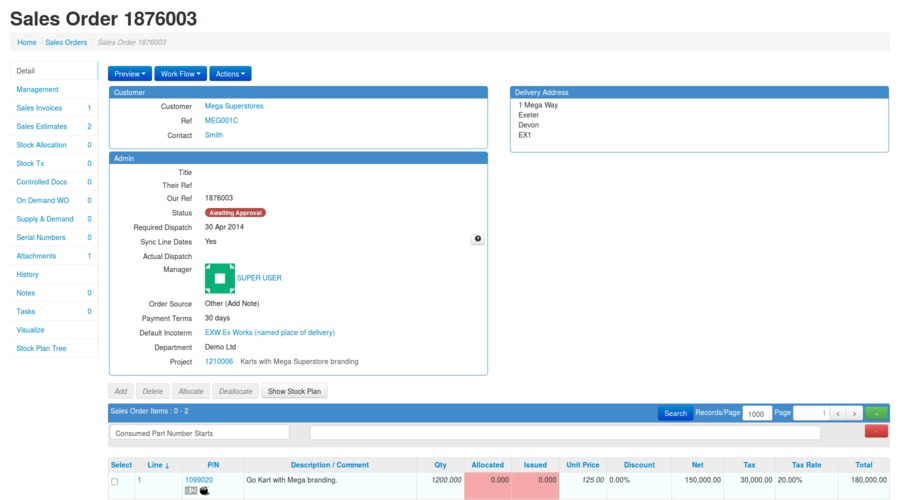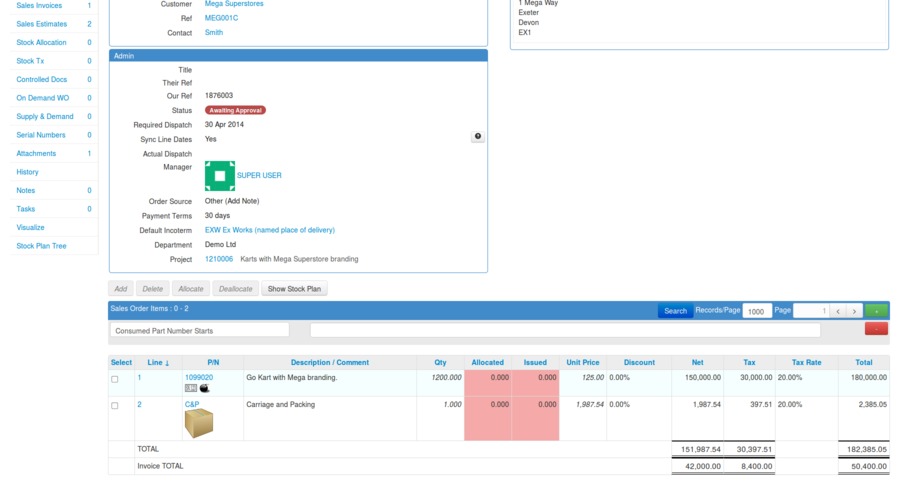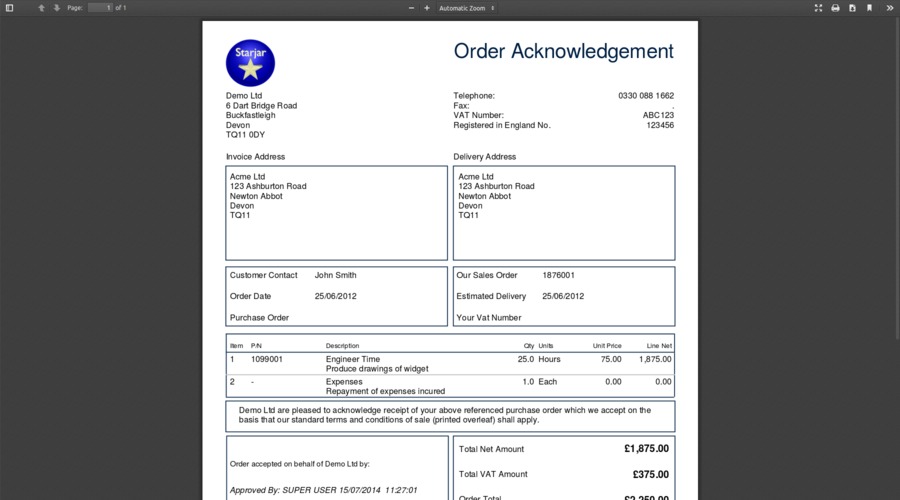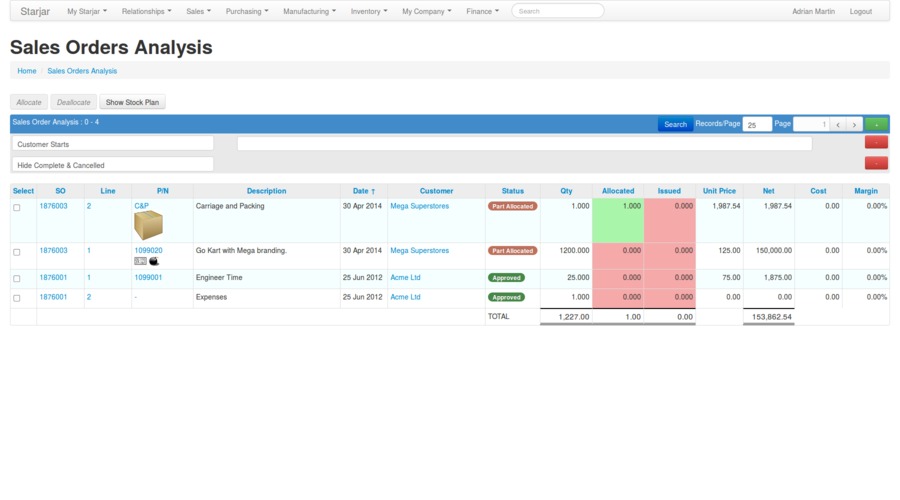 Sales Order Processing
Sales orders capture detail about exactly what a customer has ordered, where and when it will be delivered, payment and contract terms. Related paperwork can be attached for future reference.
Once an order has been entered, approval and fulfilment naturally progress the order guiding it through to completion.
Your sales order data can be mined to extract useful business intelligence, e.g which products have the best margin.
Sales Invoices
Sales Orders are all about the supply and delivery of products and services. Sales Invoices are focused on collecting and tracking payments for items sold.