Searching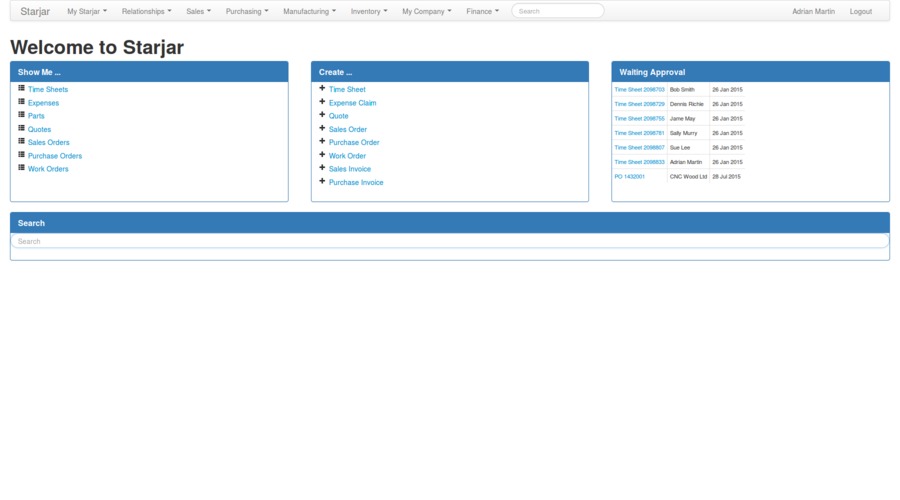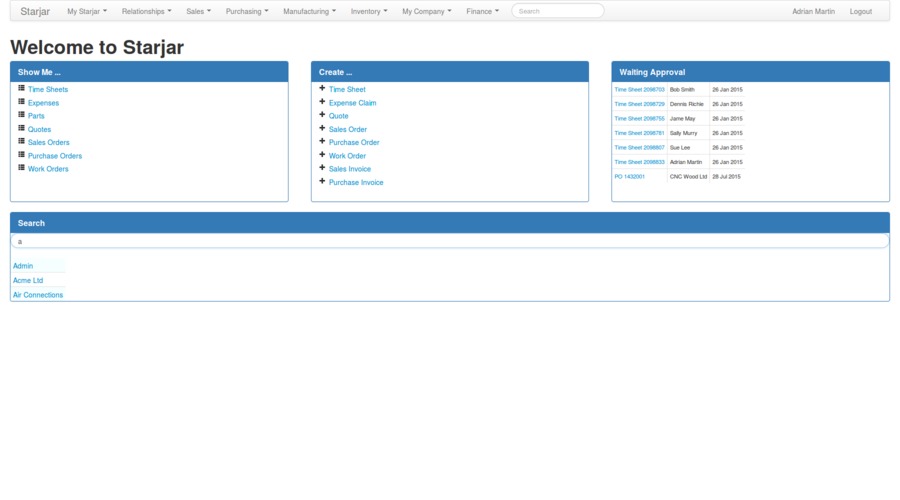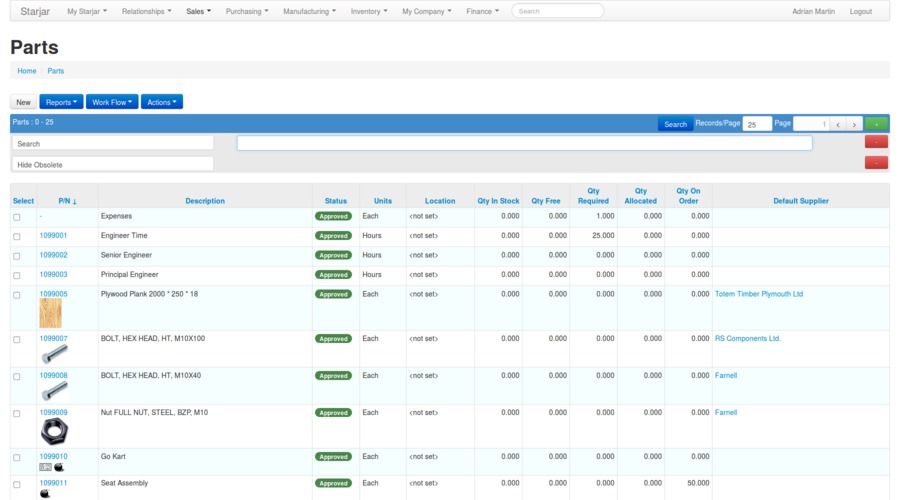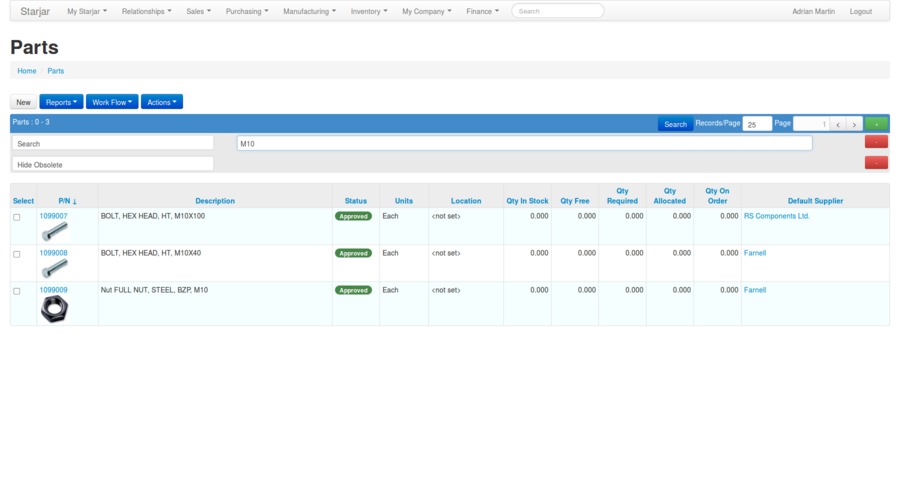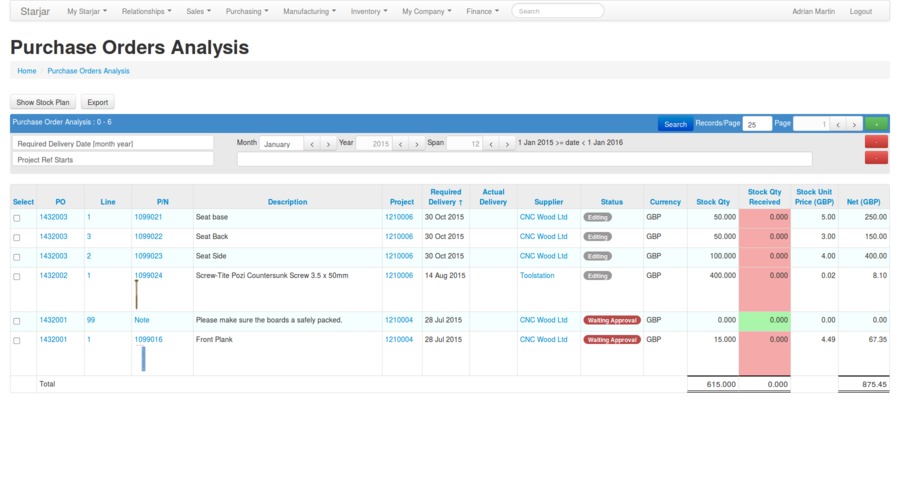 Global Searching
Starjar allows you to find the information you need quickly and easily.
At the top of each page is the global search box. Type in an order number, company name or person name. Starjar will find it.
Self serving reports
More advanced users can build ad hoc reports by using the many fine grained filters available on list views. e.g Want to see all Purchase Orders for January 2015 or Sales of a particular product last year.
Simple list searching
Business views also have a general search filter which intelligently searches for matching items, as you type. Results appear in real time.