Time Sheets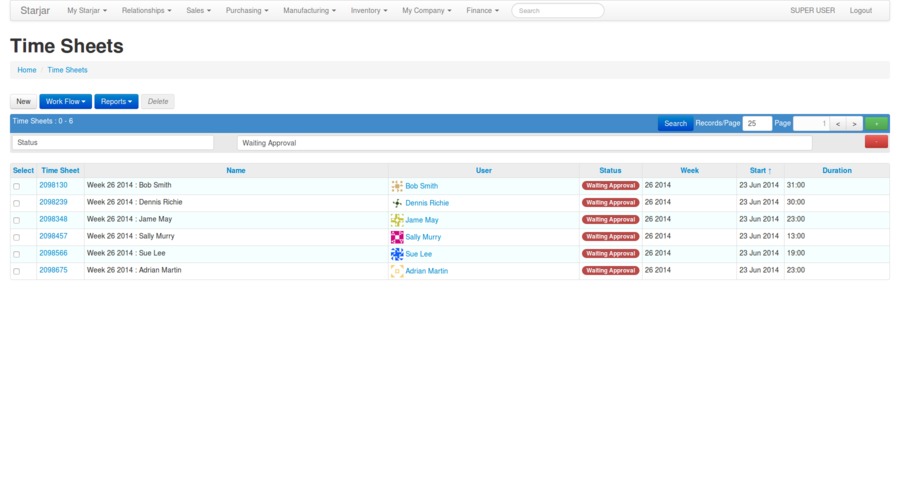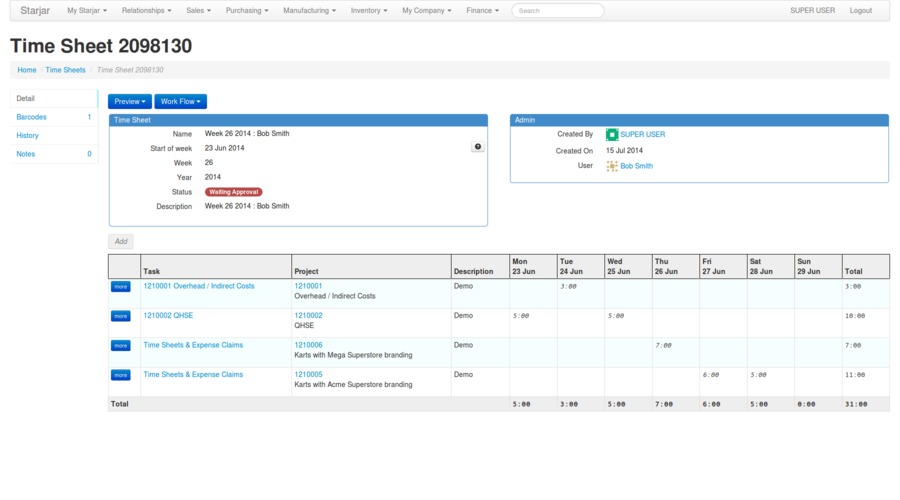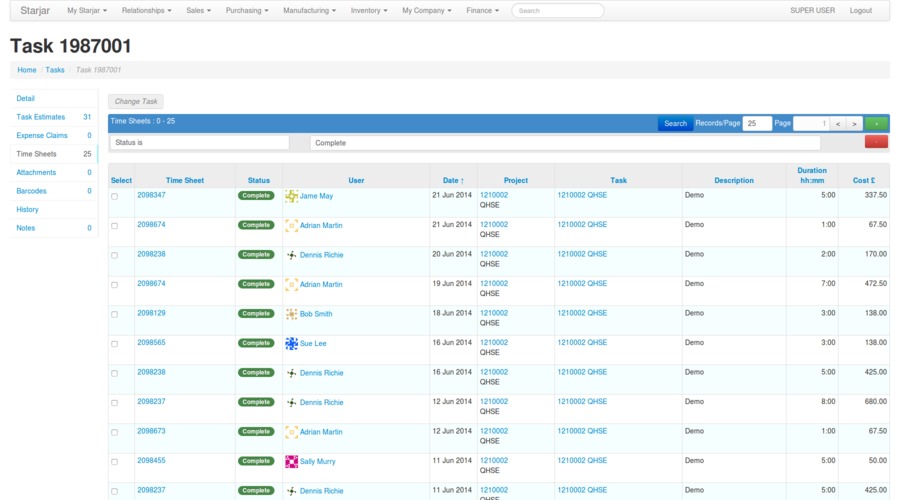 Employer View
Labour is one of the biggest expenses of running a business. Being able to track where time is spent gives you opportunities to improve business practice and make savings.
Analysing existing time sheets is useful when estimating for new work. Accurate estimates means reduced risks of cost over runs
Track labour costs for tasks and projects
Compare actual to estimates
Multiple Labour grades with historic rates
Have a look at the demo.
The top level Time Sheet analysis view allows you to slice and dice time sheets to see where time is being spent
Employee line manager's view of time sheets waiting for approval approval Line manages can opt in to email updates, reminding them of time sheets that need approving.
Time sheet rows are booked against a task. When the time sheet is approved the cost is added to that task. If you setup estimates on a task you can see actual vs estimates costs. view
Employee View
Let's face it, no one likes filling in a time sheet, so we've bent over backwards to make time sheet entry simple and fast.
Use a previous time sheet as a template for this week.
Fast searching so time is attributed to the correct task/project
In place editing of hours and description
Have a look at the demo with your employee hat on:- view and create time sheets quickly and efficiently. In place editing is used to speed up data entry.